SuperSolid Plus®
The safest and fastest medical waste solidifier treatment on the market.
SuperSolid Plus is an EPA registered liquid waste treatment technology that combines all of the safety benefits of our original SafeSorb solidifier with a powerful Treatment, to even further reduce the risk of exposure to dangerous bloodborne pathogens.
Benefits
Ensures that liquid waste is solidified AND decontaminated.
Maintains the integrity of a closed suction system by eliminating the need to ever open the canister.
Solidifies as the procedure is completed – no waiting!
Continues to solidify for up to 48 hours as new fluid is introduced.
Can be used for both large and small fluid volumes.
Does not increase the volume of the canister contents, allowing for accurate reading and measurement once the procedure is complete.
Approved for "white bag" waste disposal and direct landfill deposit in most States.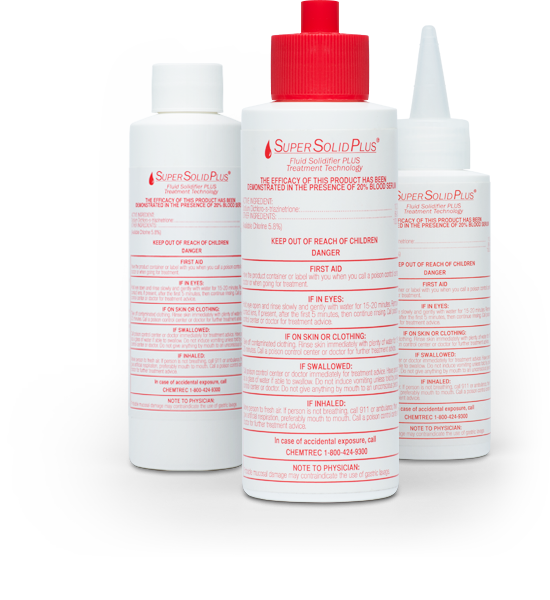 Product Range